PROFESSIONAL INTERPRETERS FOR YOUR EVENT
專業團隊!豐富的傳譯(口譯)經驗!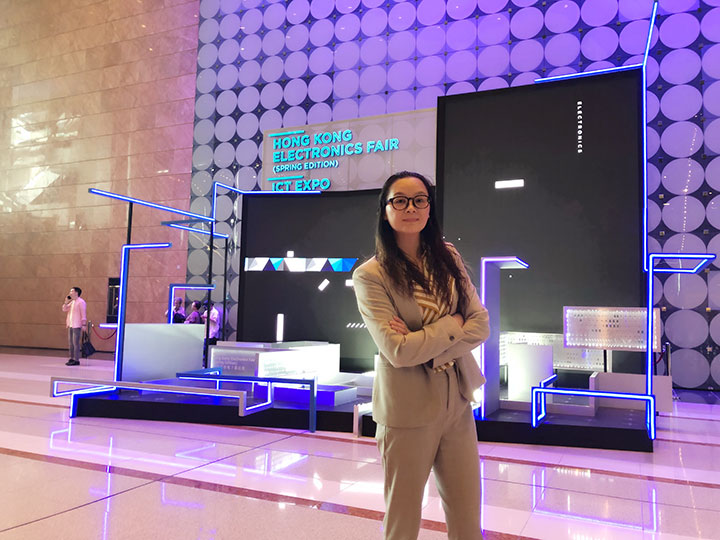 Consecutive & Simultaneous Interpreters: qualifications meet experience!
LANGUAGE FIRST places a high value on qualifications when we accept interpreters into our network. As a general rule, the professionals who work for us have graduated from a recognized university or college, and have years of experience in the field. Beyond this, many of them are also sworn interpreters. At LANGUAGE FIRST, we ensure the highest level of discretion! All of our interpreters have signed both our code of ethics and non-disclosure agreement, and so the strictest confidence is guaranteed.
LANGUAGE FIRST has rich experiences in Interpretation Services
豐富的傳譯經驗
Corporate meetings & IR: IT/Gaming, telecommunications, utilities, web-related, food industries, industrial automation system, retailing, properties, automobile etc.
Business meetings/seminar/presentation/board of directors meeting/investment meeting: Legal, Court Witness' Declaration, Certified Translation, Financial, Commercial, Engineering, Construction, Food & Beverage, Telecommunications, Computer, Fashion, Cosmetics, Hospitality industries, Art, etc.
即時傳譯(現場口譯)範疇:商務性談判/商務會議/講座/研討會/工廠現場展示/產品資訊發佈會/新聞發佈會/各行業會展/一帶一路合作/律師公證/法庭宣誓/董事會議/汽車業界發佈會/旅遊協作/個人簽證/移民署會面,等等的現場口譯服務。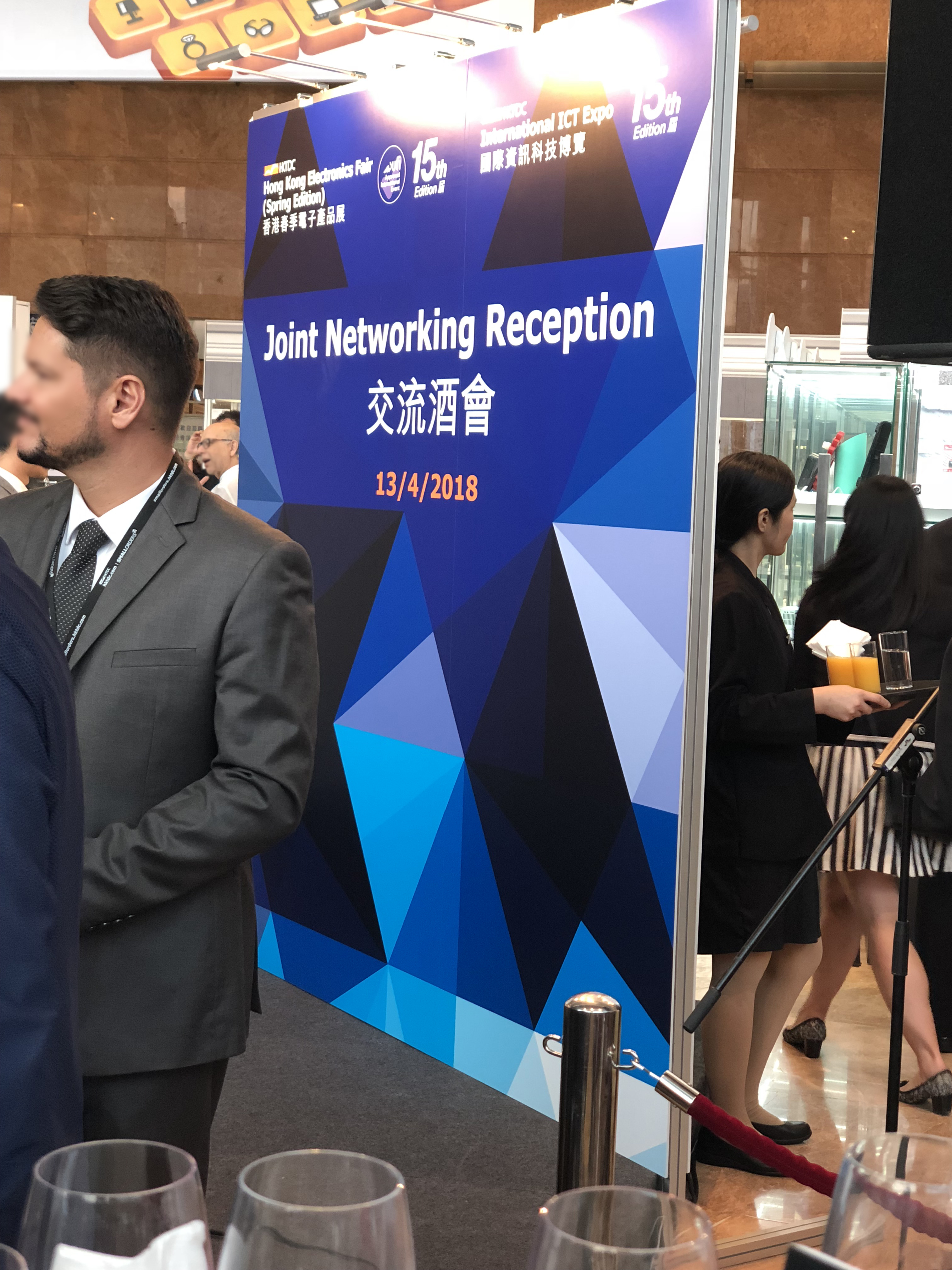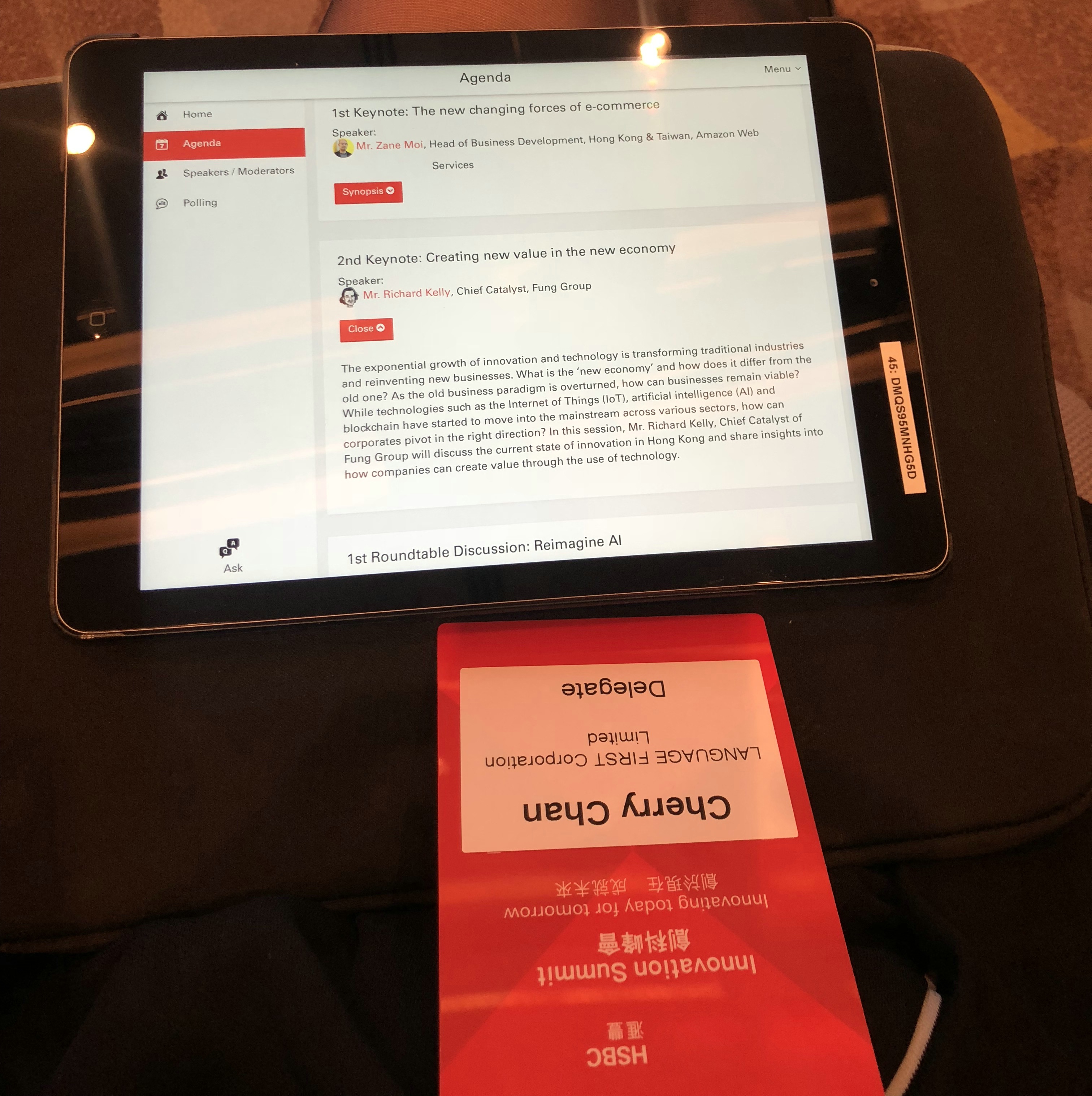 CBRE AP Leadership Programme

Japan Life Annual Meeting

Oakley Asia Pacific Sales Meeting 2014

Inno Design Tech Expo 2014

International Consultative Conference hosted by Guanzhou Provincial Government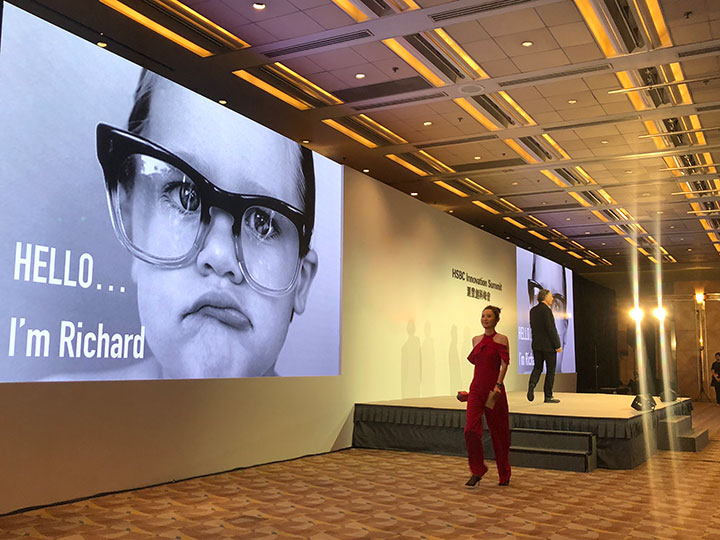 Recent Examples of Simultaneous / Consecutive Interpretation Assignments (PART I)
Marketing Plus

HK FILMART Japan seminar

Asia's Best Restaurants at Wynn Macau

JETRO's seminar on Japanese food export to China

Kao T2T Meeting

Urology Cup 2018

Nomura BCM Meeting

TOMY Global IT Meeting

Macau GEG Conference

JETRO Hokkaido Seminar

Asia Licensing Conference

The 17th HK Forum organized by HKTDC

The 55th OSEAL Forum of Lions' Club

John Masters Organics Board of Directors' meeting

Macau Franchise Expo 2016

Invest Japan Forum organized by JETRO

MHLV APAC Luxury goods sales meeting in Cambodia 2016

IALD Greater China Region Event – International Association of Lighting Design

Nomura Securities Training in HK

Invisalign Conference in Macau

Construction safety forum

Asia Society HK with guest speaker Architect Toyo Itoh

UnionPay the 5th N.E. Asia Regional Member Council Meeting

Food Safety Forum: Pesticide Residues in Food Regulation by JETRO

MetLife Regional Conference

MetLife MDRT event

International Licensing Conference

Dior New Cosmetic Product Launch & Press Conference in Shanghai

M.A.C APA Regional Meeting

Nomura Design Forum at Polytechnic University

SME Japan Seminar

Retailers Expo in Macau

International Publishing Forum at HK Book Fair 2015

The Macallan F&B training

APA Asia.com Conference in Singapore

CEO Executive Forum at Knowledge of Design Week

Lamborghini Sales Meeting

Burberry Sales Meeting

Philip Morris Sales Meeting

Seminar at HK International Jewellery Show

World SME Expo 2014

HK Forum 2014

Axis Partner Summit

Burberry Sensational Sellers Workshop

ICSW North East Asia Regional Conference on Long-term care

Social Enterprise Symposium

IMID(Immune Mediated Inflammatory Disease) Sumit 2015

HK Food Fare, Japanese Food Fare Karushio Seminar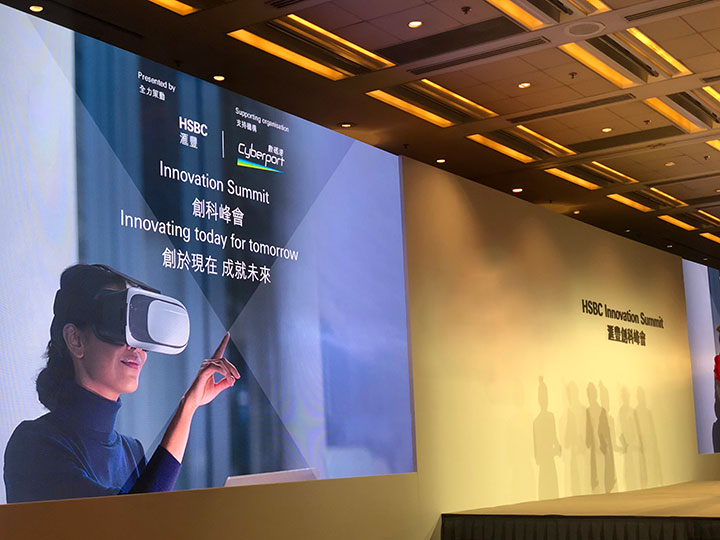 OKMD (Office of Knowledge Management and Development) Global Trend Symposium held in Bangkok, Thailand in 2012, organized by Office of Knowledge Management and Development (Public Organization), Office of the Prime Minister, Thailand

AGATHA Sales Meeting organized by AGATH in Macau in 2012

Macau Sheraton Opening Event in 2012

LCC (Low Cost Carrier) Conference held in Macau in 2012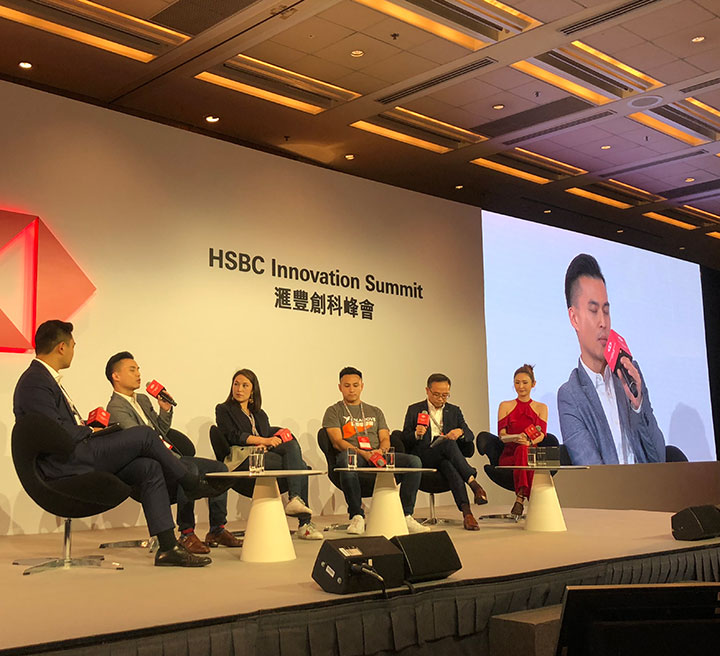 Fuji Xerox APA Conference 2011

Design for Asia 2011 organized by HK Design Centre-Seminar at Hong Kong ICT (International Communication and Technology)

Expo 2011 organized by HK TDC, etc.
Examples of Simultaneous Interpretation Assignments (PART II)
Fuji Xerox APA Conference 2011

Design for Asia 2011 organized by HK Design Centre-Seminar at Hong Kong ICT (International Communication and Technology)

Expo 2011 organized by HK TDC, etc.
Asia Insurance Leadership Forum organized by McKinsey in 2013

HK Film Awards Presentation Ceremony organized by HK Film Awards Association in 2013, 2012, 2011

JETRO Food Safety Seminar 2013, 2012, 2011

Focus Group Session organized by Ipsos Hong Kong in 2013

Gore PTV (Protective Vent) Asia Pacific Conference in 2013

Seminar on Cutting Edge New Technology for TV & Digital Media organized by HK TDC in 2013

City Carbon Portal – Cap and Trade Experience Sharing Workshop 2013 organized by the Climate Group (China and HK) with participation of the representatives from the Tokyo Metropolitan Government, Environmental Bureau

Japan CEO Training organized by JETRO and TDC in 2013

USANA AP Congress 2013 and 2011 organized by USANA Health Sciences INC

AGI (Alliance Graphique Internationale) Conference held in 2013, 2012 and 2011 supported by HK Design Centre, Polytechnic University, HK Design Institute

EMC (Electromagnetic compatibility) Conference in 2013 – Japanese EMC requirements session held for HK exporters, presented by EMC authorities and related bodies

BODW (Business of Design Week) organized by HK Design Centre in 2012, 2011

L'Oreal Suppliers Day in 2012

Cosmoprof Asia Conference 2012

FILMART (HK International Film & TV Market) seminar organized by HK TDC in 2012, 2011

Kagoshima Seminar hosted by Kagoshima Prefectural Government and HK TDC in 2012

IMATA (International Marine Animal Trainer's Association) organized by Ocean Park HK in 2012

Global Tourism Economy Forum 2012 in Macau hosted by Secretariat for Social Affairs and Culture, The Government of the Macau SAR

Construction Safety Week 2012 organized by the Construction Industry Council and the Development Bureau

Buddhist Conference organized by HK Buddhist Association in 2012

CASBAA (The Cable and Satellite Broadcasting Association of Asia) Convention 2012

Tomy Hong Kong Sales Meeting held by Tomy (HK) Ltd. in 2012

Macau Venetian Press Conference held in Macau in 2012

Coca-Cola IT Conference in 2012

Forever Living Products-Multi-level Marketing Conference 2012

ICC (International Camping Congress) 2011 hosted by ICC Hong Kong

All Things Digital Conference 2011

Schroder Asia Conference in 2011

Seminar at Herman Millar and Essential Eams Hong Kong Exhibition organized by REACH in 2011

Hong Kong/Japan Economic Forum hosted by HKTDC in 2011

The International Consultative Conference on the Future development of Guangdong Province organized by the Guangdong Provincial Government in 2011

Japan Food Promotion Seminar organized by the Ministry of Agriculture, Forestry and Fisheries of the Japanese Government in 2011

HP APJ Designjet Masterclass organized by Hewlett-Packard in 2011

Barclays Capital Investment Conference in 2011

MAC Asia Pacific Conference in 2011